Save the Date:  DECEMBER 2, 2017 for our 2017 Holiday Party!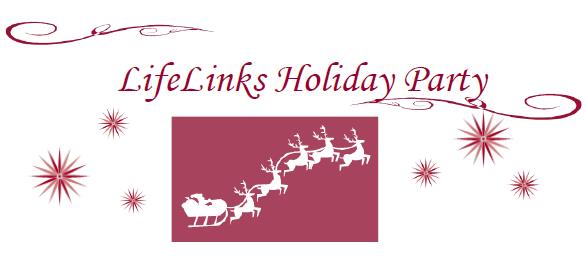 The Annual LifeLinks Holiday Party was a huge success with over 360 individuals, families and special friends as our guests.  The LifeLinks Holiday Party is traditionally one of the biggest, most anticipated social events of the year!  People come from near and far, carols fill the room, a delicious meal is served and a photo-booth equipped with zany props lets everyone show their silly side, captured forever by a keepsake photo.  Mark your calendars for next year's party on December 2, 2017.  All of us at LifeLinks wish you and your family a wonderful Holiday season!
.
Click here for our photo gallery!