You'll always know what's going on with our organization.
Carol Midey Retirement Party
Friday, November 17, 2017 5:00 pm - 9:00 pm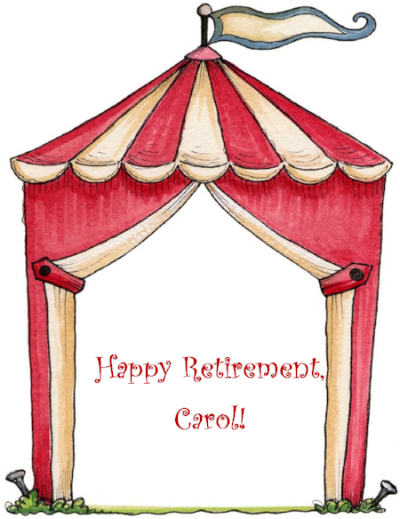 Location:
Chelmsford Elks Lodge, 300 Littleton Road, Chelmsford MA
Description:
After years of wrangling, juggling, managing and cajoling our beloved Ringmaster, Carol Midey, is retiring! We hope you will join us for an evening of fun and frivolity in her honor!

Suggested attire is Black & White anything.

Suggested donation is $20 per person to include food and a gift for Carol. A cash bar will be available during the event. Any donations over $20 will be added to Carol's gift

This form stopped accepting submissions on November 17, 2017 5:00 pm EST.